Welcome
---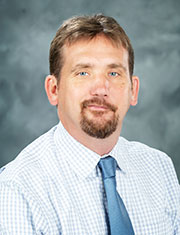 Welcome to the website for the Department of Poultry Science at Mississippi State University
The Department of Poultry Science at Mississippi State University is one of six poultry science degree granting departments remaining in the United States. Our research programs and teaching curriculum mirror current industry practices. The department supports Mississippi's largest commodity, which has provided 100% placement of our graduates since the first Poultry Science degree was awarded in 1948.
---
Mission
The mission of the Department of Poultry Science is to provide students and stakeholders the most up-to-date and accurate information in a timely manner to allow for their personal and commercial success in a competitive environment.
---
Location

Mississippi State University is physically located adjacent to the city of Starkville, Mississippi in the northeastern section of the state.
Our beautiful award-winning campus is home to over 20,000 students and is 23 miles west of Columbus and 125 miles northeast of the capital city of Jackson. With a Carnegie Classification of Doctoral University with Very High Research Activity, Mississippi State University is accredited by the Southern Association of Colleges and Schools Commission on Colleges.
The 27,300-square-foot Poultry Science building officially opened in November 2020. The two-story building houses the research, teaching and outreach programs of the Department of Poultry Science.
---
More Information
For more information, or to schedule a personal campus visit, please Contact Us.
Mailing Address:
Poultry Science Department
Mail Stop 9665
Mississippi State, MS 39762
Physical Address:
Poultry Science Department
325 Wise Center Drive
Mississippi State, MS 39762